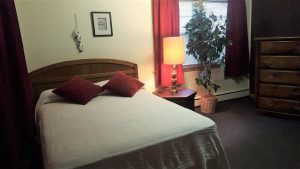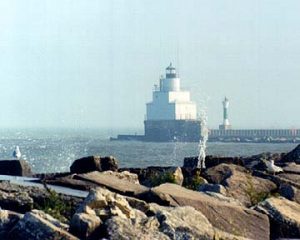 Harbor Haven House: A Place to Rest Body and Soul
"And he said unto them, Come ye yourselves apart….and rest awhile." – Mark 6:31
On the Eastern shores of the sparkling waters of Lake Michigan and home to the rich maritime heritage of the Midwest, lies the city of Manitowoc. From the long pier, to the newly renovated lighthouse and the first class Maritime Museum including tours of the USS Cobia submarine, this city a destination place of the Midwest.  The center of town with specialty shops and cozy restaurants is abuzz throughout the spring, summer, and fall seasons. Visitors sailing across the big Lake from Michigan on the USS Badger delight in the large farmer's market each Tuesday and Saturday with produce from local farmers, vendors, and fresh fruit from Michigan.  The spectacular West of the Lake Gardens on the waterfront with gorgeous floral displays is a beautiful, peaceful spot to enjoy God's creation.  An abundance of parks overlooking the Lake make picnicking a favorite event.  Availability of kayaking and canoeing on the Manitowoc River, chartered fishing boats on the Lake, as well as a disc golf park at Silver Creek Park make it a sporting center.  Situated between Whistling Straits to the south and Door County to the north, and 40 minutes from the famed Packer Stadium, it is an ideal travel stop for those visiting those locations.
Manitowoc Baptist Church, in the center of town, is a young church established in 2006.  Holding weekly worship services on Sunday and prayer meeting on Wednesday evening, the church reaches out to the community with the Gospel through visitation and special events.
Blessed with large facilities which include a nineteen bedroom house used as a hospitality center, it is the desire of the church to make this house available to Christians looking for affordable housing as they travel in the state, visit the city, or for hosting a group.  Available on a suggested donation basis, rooms include a private room with bath and sitting area, and double and single rooms near two large communal bathrooms with privacy stalls and showers.  Wi-Fi, refrigeration, a microwave, and a central eating area is available.  Housing is offered for nightly and weekly stays.  An apartment with a large bedroom, a small bedroom, bath, and eat in kitchen is also available for monthly occupancy
For more information or to schedule a reservation, please call 920-652-0119.
.